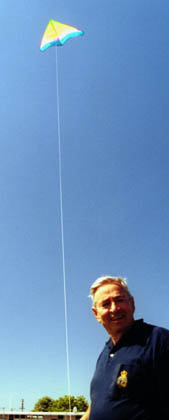 Meet Richard. Richard brought his high flying delta all the way from Colorado just for the Sonoma County Monthly Fly. Actually he moved here so hopefully we'll be seeing a lot more of him!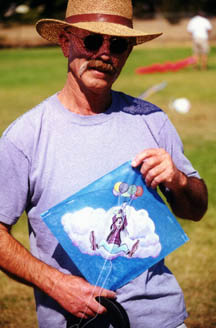 Bill Tomlin brought this beautiful hand painted fighter. Bill does VERY nice work, i look forward to making kites with him. In addition he also brought his family and we put the little ones to work as the bear retrieval crew!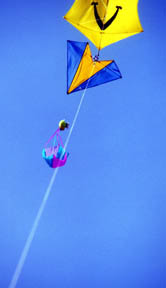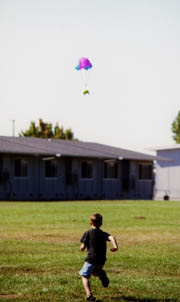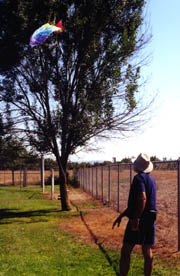 Curtiss came to fly his parafoil, but one of the evil trees had other intentions. In the end with one of us on each line and Mike up the tree shaking the limbs, we were able to rescue the kite. Curtiss was very relieved, i think Mike was just happy he had an excuse to climb the tree!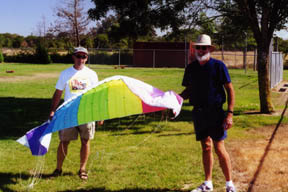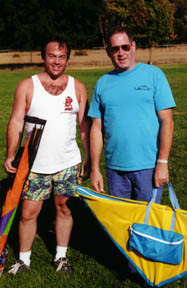 Just as we were leaving Sam & Heath showed up. So i unpacked and flew for another hour and a half!!!! We had a load of fun - they had some cool toys. Sorry, i was too busy flying the stacks to photograph them. I traded playing with their toys for teaching them new tricks, i am proud to say they both now know how to axel
This was one of the best attended So CoMe Fly's to date. Plus we had a very diverse range of interests from traction to fighters and both kitemakers and fliers. Be sure not to miss the next one!